Don't Skip The First Step
When thinking about a new website most people start off wondering what platform they should use, whether or not to hire a web designer, what colour scheme and fonts etc.
The thing is, those choices can feel overwhelming UNTIL you have really good answers to a few questions ..
.. the questions the people who'll visit your website have on their minds ..
.. the answers THEY need in order to decide whether or not they eventually want to become a client or not.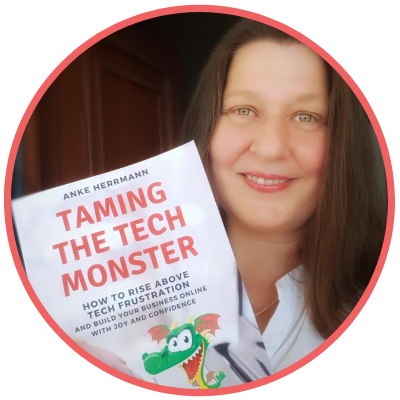 It's a classic case of "slow down to speed up"
Knowing what those questions are and finding YOUR answers to them takes the struggle out of building a new website, regardless of the platform you choose and whether or not you hire help.
This is what this FREE Mini Video Course is designed to help you with.
You get: 9 bite sized lessons (binge watch in 30 minutes) + a workbook that will turn into your personal website blueprint as you go through the material.
If you decide to build your website yourself you'll get it done faster because you know exactly what goes where. If you end up hiring help and show up with your blueprint you'll immediately turn into their favourite client 🙂
Ready for the "squinty face" story?
(this will make sense, I promise )
Available in days

days after you enroll

Getting Ready
Available in days

days after you enroll

Diving In
Available in days

days after you enroll

Your Next Steps
"The easiest online course I have ever done"